East Has Returned to Full-Time In-Person Learning
After reviewing with the health department the latest information, we have decided to end the 3/2 schedule for all high school students starting fourth quarter. Beginning March 15, all high school students will either be full time in-person or 100% remote. High school early release days will remain on Wednesdays for the rest of the school year.
The mission of our East community is to foster the development of our artistic, athletic, and academic selves by establishing a respectful, empathetic environment that values diversity, global citizenship, and civic responsibility.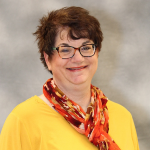 Today is Monday, April 19, 2021. Coming up at Lincoln East...